Travel South Magazine
September 2018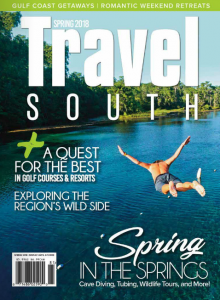 The convenience of curb to gate experience at Abilene Regional Airport more affectionately known as ABI, is a unique experience… we have heard some say "it's so Abilene", and it certainly is. ABI is similar to many things Abilene…a small Central West Texas city with a slower pace & delicious Texas charm. We have what some might consider a pleasurable "rush hour" where the streets and highways fill but traffic moves at regular speeds. We have modern infrastructure and deliberate city planning without traffic jams and distraction of professional athletic teams but with the fun of Division 1 college sports and abundant Little League games.
We do have "Friday Night Lights" of high school football, rodeo queens and more than 1 country music star that calls Abilene home. We have vast plains and deep canyons where our honest to goodness real live cowboys mend fence and mind their manners. We have what some call the world's best Texas style BBQ as well as art museums and high tech historical attractions rivaling anything the big city has to offer. We have all the charm, special Norman Rockwell moments, and fabulous sunsets that many Texas towns can offer but we also have the security and convenience of the Abilene Regional Airport. It might just be the best little airport you find along I-20 in the center of Texas, with at-the-terminal parking, short ticket counter lines and a proficient security checkpoint.
Bill Gates once said "The Wright Brothers created the single greatest cultural force since the invention of writing. The airplane became the first World Wide Web, bringing people, languages, ideas, and values together. " We like to think ABI is your first step to traveling the great wide world. And after you learned new languages, met a host of new friends and unlocked the treasure trove of ideas, you get to come back home, and step back onto what we call The Big Country of West Central Texas. The smell of a Texas prairie, the quiet murmur of those evening crickets singing away the sun, that's what awaits. That's when you know you're home. Home isn't 3 hours from now after you have landed. Home is within reach "in a jiffy" as they say. Home is the 10-15 minute drive, while your family waits with anticipation of your arrival. That's when the stories of your travels across planet earth are shared.
Abilene is home and you should be able to fly right to it. Abilene Regional Airport is your airport. It's a slice of convenience in a great big state, a short flight to get to the next big adventure, because we do things bigger here, as you probably know. ABI is an easy ride home or a bit of comfort for a first time traveler. ABI is a friendly face while your travel safety is its highest priority. ABI isn't just a building and a jet bridge, it's an embrace that you may go far but you can always come home. We say that when you start at Abilene Regional Airport it is with 1 stop that you can access the rest of the world.