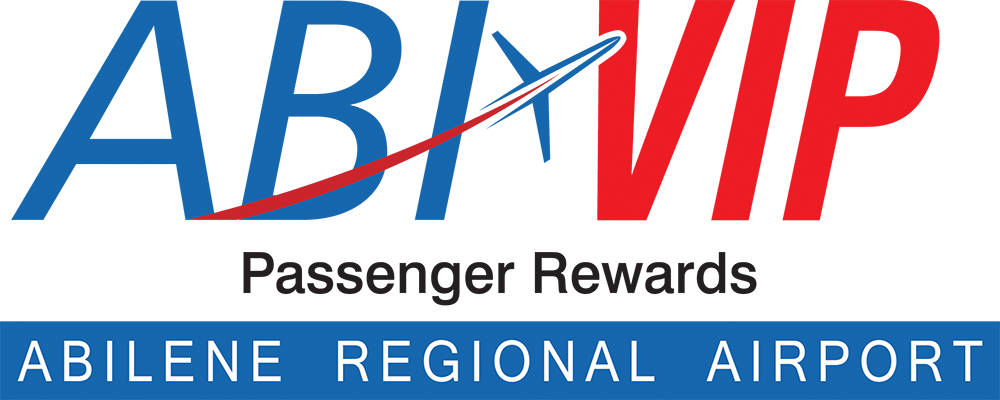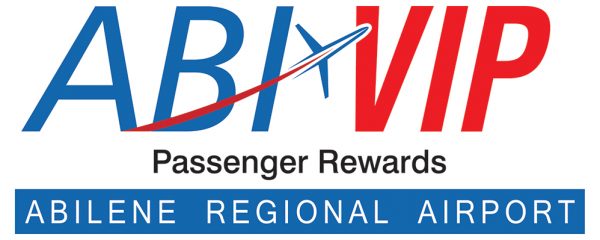 Earn Rewards
for each departing flight
Welcome to the VIP Rewards area of www.iflyabi.com.  Frequent travelers out of the Abilene Regional Airport will find it easy and rewarding to register each flight on which they depart the Airport.  With as few as 2 flights in a year you will receive reward items at local restaurants, free parking,  free tickets to entertainment venues in the area and more. Each departing flight you take from ABI rewards 100 points to your account. After 200 points accrued you will receive a reward in the mail!
How to Register
It's simple really. Create an account by filling out and submitting the registration form (see section below).  Then, in the gate area you will find the VIP computer Kiosk.  Simply logon with your account information, enter your flight number and you will be credited for your departure.  Thanks for choosing to fly out of Abilene Regional Airport, ABI, it's the easy way to fly.
Register Online by completing the registration form.
Log your flight information into the kiosk computer conveniently located in the gate area of the terminal when flying out of Abilene Regional Airport and receive 100 points.
Rewards* – When you have received 200 points for flying out of the Abilene Regional Airport, you will receive a reward in the mail. All participants may earn up to 3 rewards per year.
Grand Prize Drawing – At the end of year, if you have received at least 200 points, you will be entered into a drawing for a Grand Prize.
Sponsors – See our participating sponsors.
*Rewards will be selected randomly from the Sponsors. They may not be exchanged or redeemed for cash.